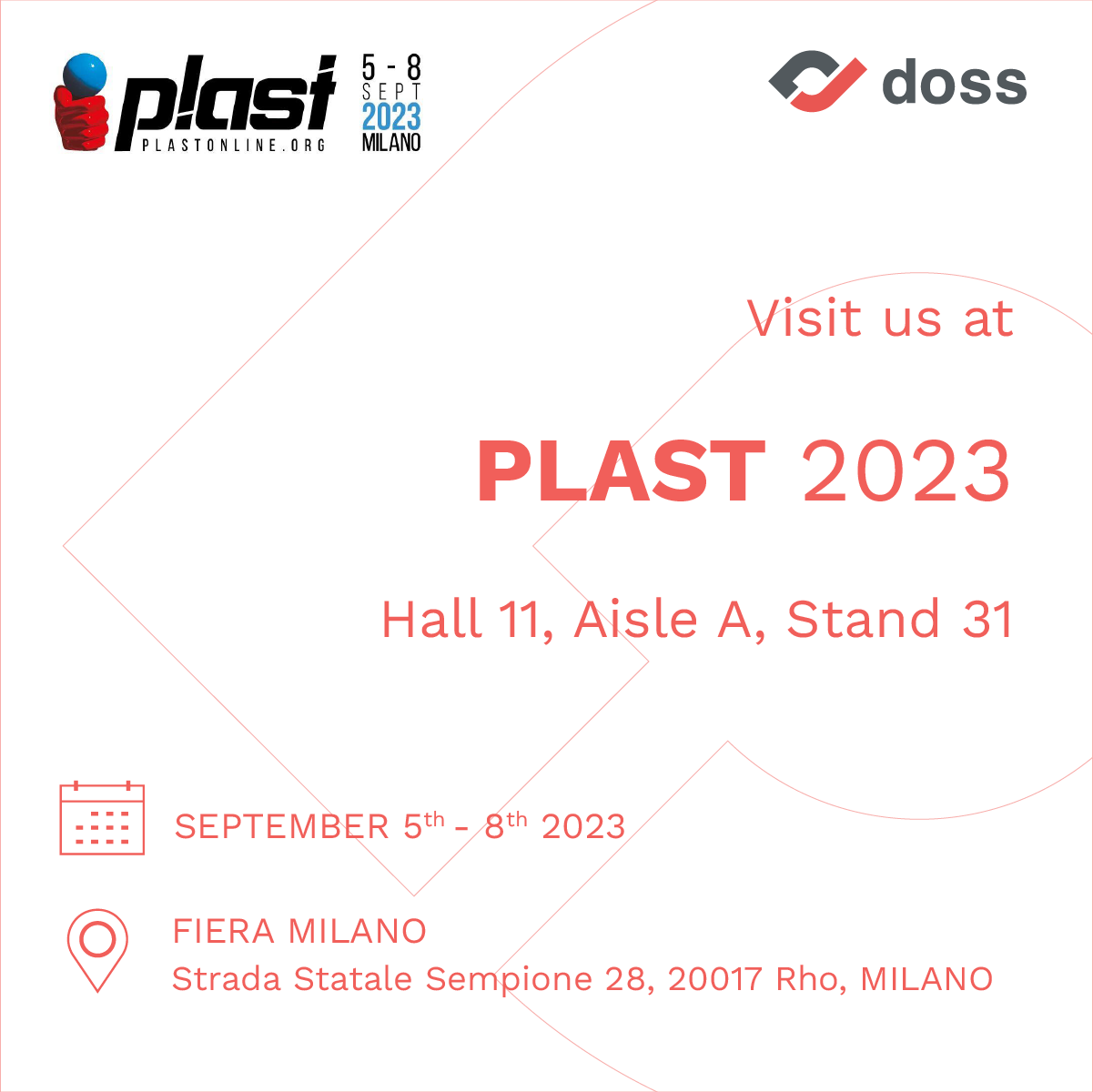 PLAST 2023 is one of the most important events for the Rubber and Plastics Industries. It provides an opportunity to learn about the innovations that will be revolutionising the industry in the coming years. And we at DOSS Visual Solution will be key players.

Here are a few previews of what you can find at our stand:

➡️ DS MIND: our new operating system that harnesses more advanced intelligence and helps you produce, supervise, analyse data and request assistance in even faster and more machine-integrated ways.

➡️ ARTIFICIAL INTELLIGENCE: this is the hot topic of the moment. During PLAST 2023, you will discover all the benefits you can bring to your production with artificial intelligence.

➡️ DS MAX: the Doss Visual Solution family is getting bigger! DS MAX is the visual inspection system dedicated to large pieces.

➡️ DOSS ROBOTICS: robotic automation integrated with vision control to automate both visual inspection and part handling processes within the production process.

I look forward to seeing you from 5 to 8 September: Hall 11, Aisle A, Stand 31

Your Quality, Our Vision … We make the difference together!