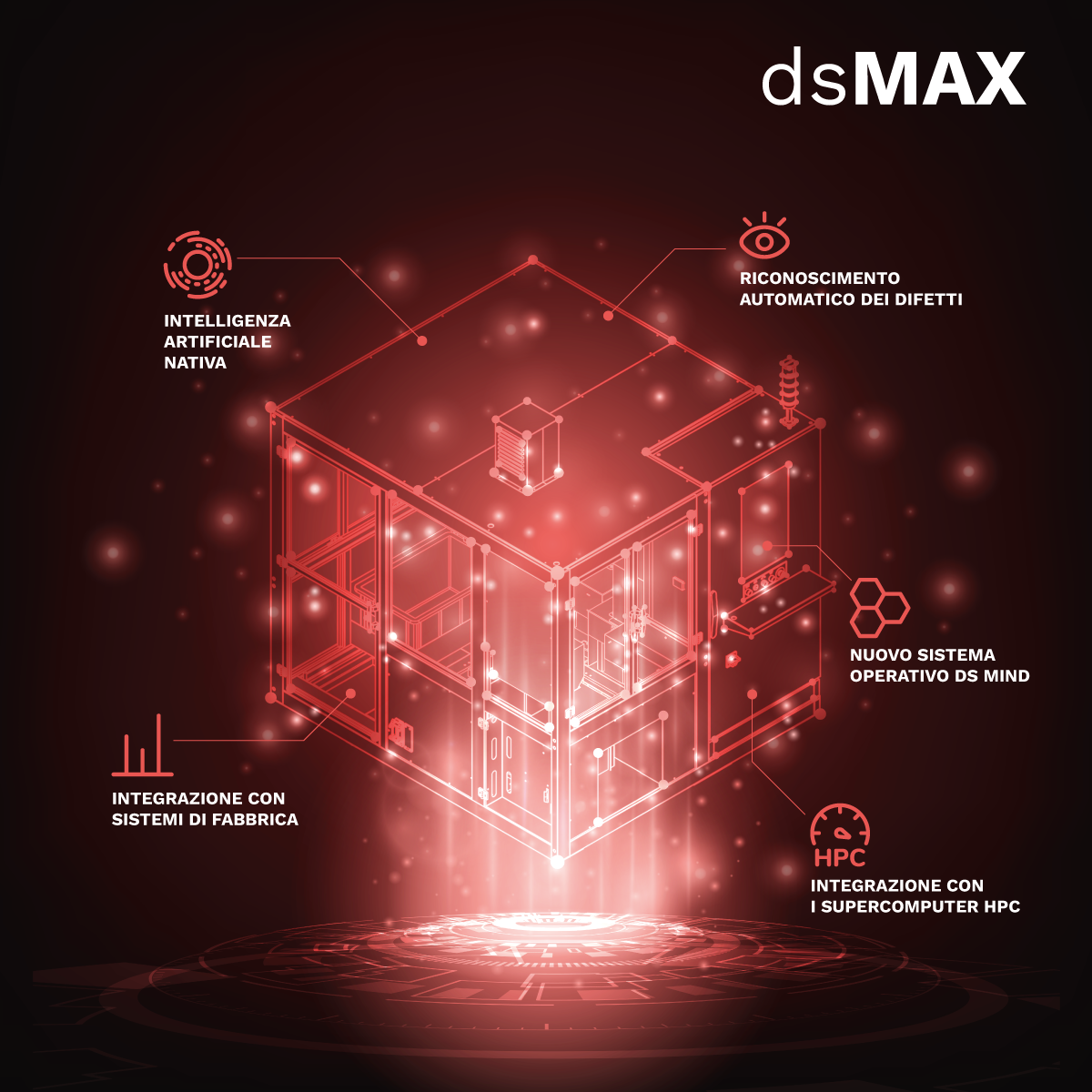 DS MAX facilitates the visual inspection of pieces of dimensions that cannot be handled on glass tables thanks to a manipulator robot handling the pieces. But that's not all.

DS MAX is the first inspection machine to natively integrate the new DS MIND operating system, a leap into the future and an opportunity to revolutionise your production system!

Which? For example, the integration of artificial intelligence algorithms for the automatic identification of certain types of defects.

Contact our team directly for further information and technical details.